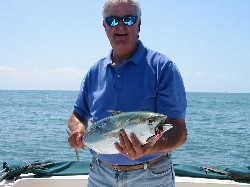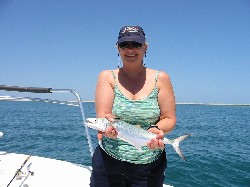 good job Scott.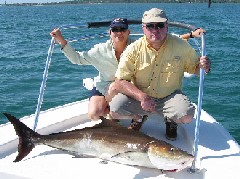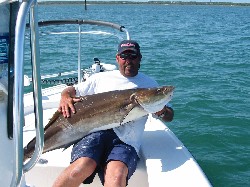 Boys and Girls look at the Cobia they're catching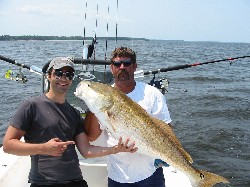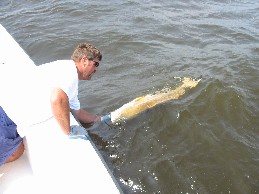 Giant Red Drum on the run--- I'm letting you go grow --see ya again soon.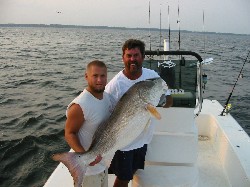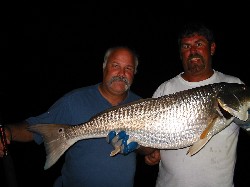 good job Chris & Joe- first timers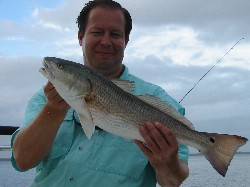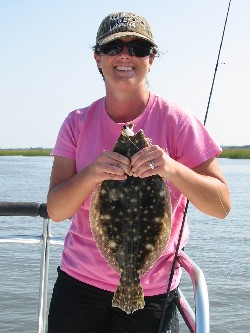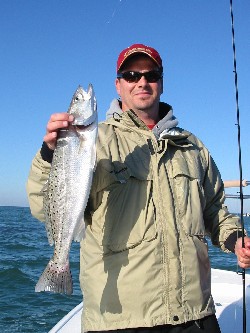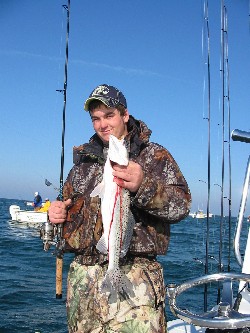 Specs for supper- mm -mm-good!!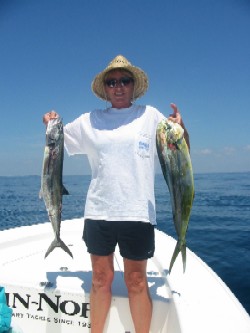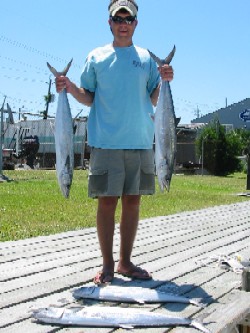 Mahi Mahi best eating in town along with King steaks on the grill.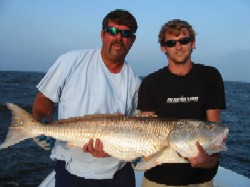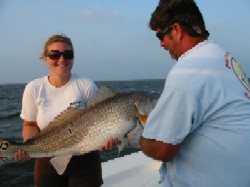 Brooks is loving it. Carly's first time catching a big one.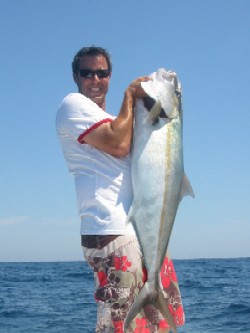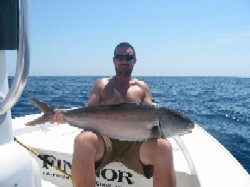 Max and Gary had a great Day-what a blast..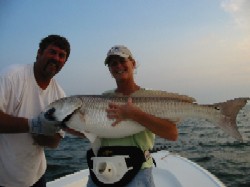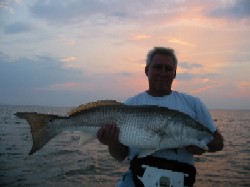 Nancy and Dave did a good job catching these big Boys.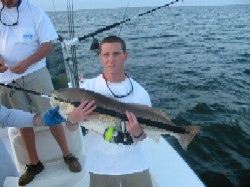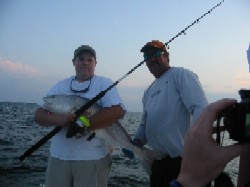 These young men from the Neuse Sports Shop want to go again.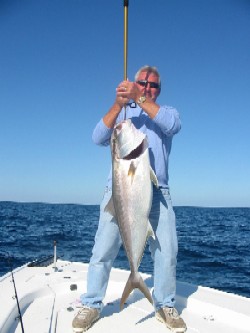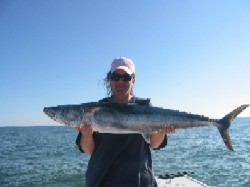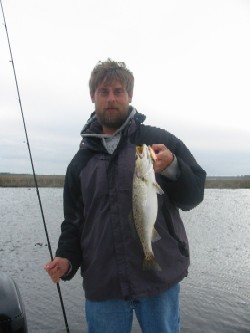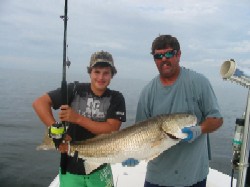 Nice Trout Mike Josh first big Drum.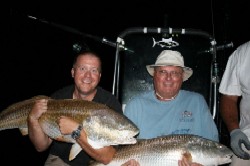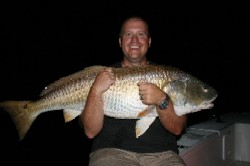 Catching 2 at a Time!!!!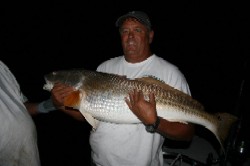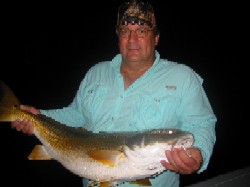 Drum Drum everywhere!!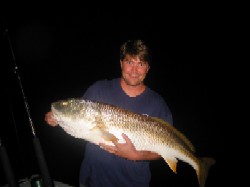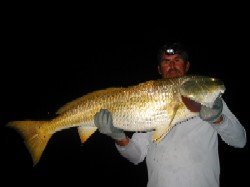 Some of the most Awesome fish to catch Down East..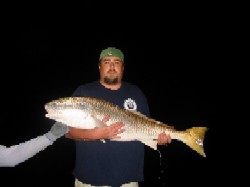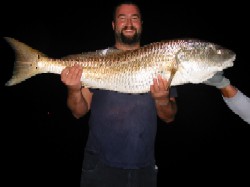 When can we go again???????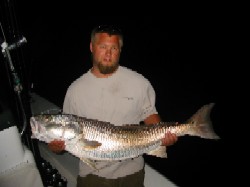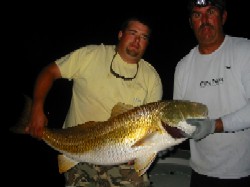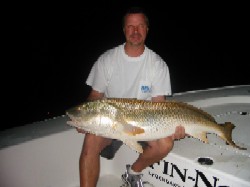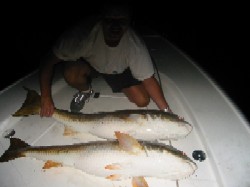 SCOTT O Was catching these babies 2 at a time..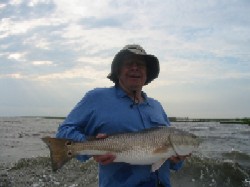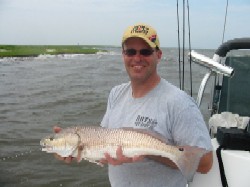 Catching Puppies..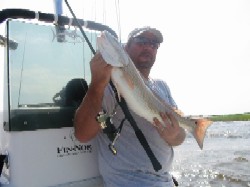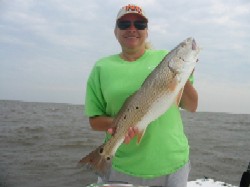 Are you here yet? Ready to catch some good fish??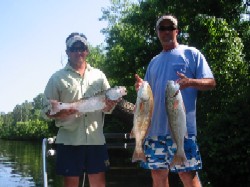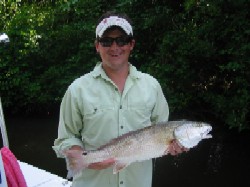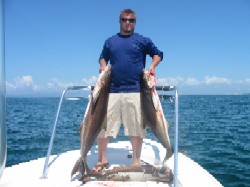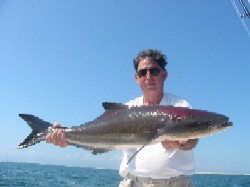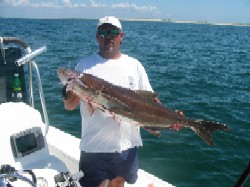 Cobia's..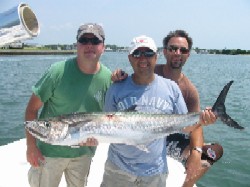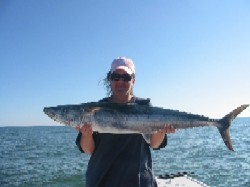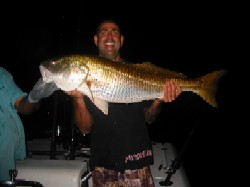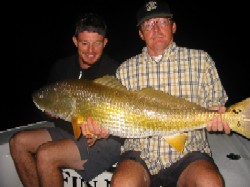 Great Time-Great Friends-Great Fishing!!!!